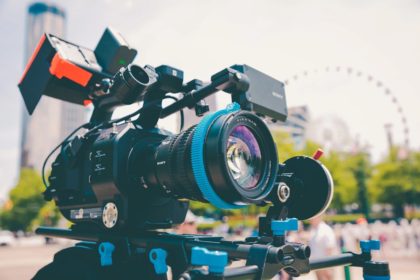 By: Bob Bekian, Digital Producer & Studio Owner
We are all overwhelmed with the amount of advertising messages we are exposed to every day. From digital pop-up Ads to Billboards, some researchers have published that we are exposed to up to 1000 brand messages per day. So the question becomes, "How do I get my brand message noticed?"
The answer is simple: Video. It has been proven that quality video engages better, has a better retention rate and is shared more than other types of content.
1.8 million words.
That's the value of a one minute video according to Dr. James McQuivey of Forrester research. Do you have the time to write 1.8 million words? Neither do I . This research was based on the views videos attained and were engaged with vs. word-based content. The measurement we marketers like to use is engagement and nothing engages better online than video. We watch, share and click-through prompted by compelling online video.
100 Million videos watched per day.
According to the latest statistics, over 100 million videos are watched everyday globally. Although we know some of these are cat and cute kid videos, many are informative and compelling,often telling stories which help convey brand messages.
In terms of marketing cost and distribution, effective online video provides the best return on investment according to numerous studies.
96%.
That is the percentage increase in the click through rate (CTR) of introductory e-mail campaigns when accompanied by a video. Videos pull the viewer into the message and make it easier to understand. Ask yourself, would you rather watch a good video story passively or read through pages of words?. Most people I have interviewed say that they would rather watch a good video.
With all of the brand message strategies available today, I recommend you look at creating quality compelling video to help tell your company's story and describe your products and services. It will get you better engagement, improve your online profile, and develop a better way for people to understand what your company does and what it has to offer.
Bob Bekian is the owner of Spotburner, a digital marketing and professional video company that specializes in helping businesses create and produce effective video strategies.